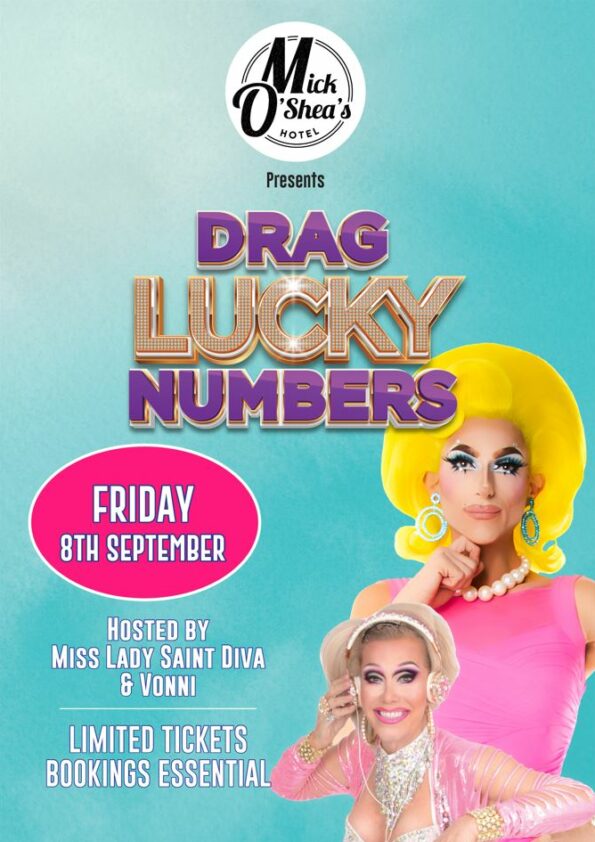 Drag Queen Lucky Numbers!
Friday, 8th September
Join us for a naughty night of Drag Queen Lucky Numbers with a Twist & Tuck at Mick O'Shea's. Your gracious hostess for the evening is none other than the captivating Miss Lady Saint Diva!
And that's not all – brace yourselves for our special guest, the fabulous VONNI!
Get ready for a night you will never forget…
⭐️ Doors open at 7pm, Show starts at 8pm
⭐️ Ticket includes: entry, drag performances, comedy & number sheet
⭐️ Tickets are limited, BOOK TODAY!